Business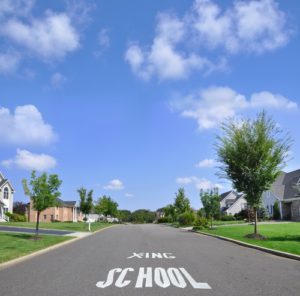 Whidbey Island Real Estate Information
If you're in the market for a new home, part of choosing the perfect house is finding the right neighborhood. How do you do that? Start by asking yourself the right questions. What are you looking for? Any home search should start with a list of needs and wants – and that goes for the...
South Island CrossFit in Clinton has new owners. The business was purchased earlier this year from Manny Rios by Lara and Andres Ortiz. They are Clinton residents, and cross fit level one certified trainers. The deal was finalized Feb. 15, according to a Thursday press release. The Ortizes plan to expand services to support intergenerational exercise programs, and envision a family-focused fitness center.
Greenbank resident Earl Overstreet is the recipient of the 2016 8(a) Graduate Award of the Year by the U.S. Small Business Administration. Awarded to the highest achieving graduates of the Business Development Program, an assistance program for small disadvantaged businesses, Overstreet was chosen due to the overall successes of his business, Bellevue-based IT company General Microsystems Inc.
Latest news, top stories, and community events, delivered to your inbox.
South Whidbey's second recreational marijuana retailer will open its doors to the public today. The store, named Island Herb, is located in Freeland at 5565 Vanbarr Place, Unit F. Doors open at 11 a.m. Island Herb is owned by a veteran of the South Whidbey marijuana business scene, Lucas Jushinski. He owns Island Alternative Medicine in Freeland, which was the first medical marijuana dispensary to open on Whidbey Island back in 2012. The old storefront previously used by Island Alternative Medicine is where Island Herb is located.
Trending Stories
Jul 23 - Jul 30
Browse the print edition page by page, including stories and ads.
Browse the archives.